1 – BOUCHON DU GROVE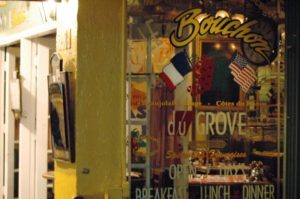 The name comes directly from the designation of the local restaurants in the Southern area of France around Lyon. A new proof if necessary that the food is as tasty as simple in this place of Coconut Grove open since 1998.
+++ Homemade Duck Leg Confit – Chicken Fricassee – Vanilla Creme Brulee
Website: http://lebouchondugrove.com/
Address: 3430 Main Hwy, Miami, FL 33133
Phone:(305) 448-6060
Hours: Monday-Thursday 9AM-3PM, 6-10.45PM Friday 9AM-3PM, 6-11.45PM Saturday 8.30AM-3PM, 6-11.45PM Sunday 8.30AM-3PM, 6-10.45PM
2 – OTENTIC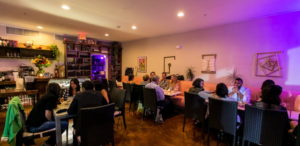 In this charming Art Deco location worthy of the 1930's, the food is served with fresh product every day. Very authentic and it's good in SoBe!
+++ Fresh Mussels (with White Wine and Cream) – Gratin Dauphinois
Website: http://www.otenticrestaurant.com/index.php?_url=
Address: 538 Washington Ave, Miami Beach, FL 33139
Phone:(305) 531-1464
Hours: Monday-Friday 11AM-11PM Saturday-Sunday 10AM-11PM
3 – CAFÉ DES ARTS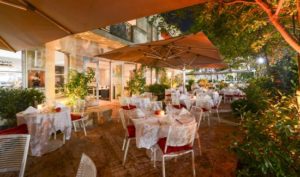 After more than 1 year of business, Café des Arts is becoming a hot spot for local people with its French Mediterranean gastronomy. The best proof to judge it: the growing number of French people coming every week. Across Joe's Stone Crab, the restaurant has a great terrace, some delicious meals especially using truffle, and a wonderful service. Monday is usually packed with the weekly crazy night organized.
+++ Truffle Risotto – Salmon Lasagna
Website: http://cafedesartsmiami.com/
Address: 22 Washington Ave, Miami Beach, FL 33139
Phone:(305) 534-2555
Hours: Monday-Saturday 12PM-1AM Sunday 12PM-2AM
4 – GEORGE'S IN THE GROVE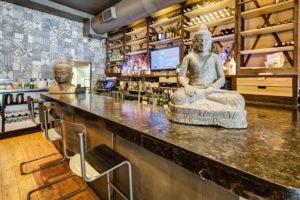 The analysis is final in this young place: you have to count on this restaurant of Coconut Grove. With brunch on the menu every day as well, you will get a sophisticated food with a large choice of wines.
+++ Homemade Quiche Lorraine – Filet Mignon
Website: http://georgesinthegrove.com/index.php
Address: 3145 Commodore Plaza, Miami, FL 33133
Phone:(305) 444-7878
Hours: Monday Closed Tuesday-Sunday 12-11PM
5 – A LA FOLIE CAFÉ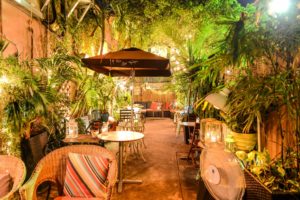 This restaurant, located in the back of Espanola Way, is a very good surprise, especially if you want to taste delicious crepes in a quiet atmosphere. Salty or Sweet, make your choice but you may take the two at the end given the quality and the savors of the place.
+++ Ratatouille Crepe – Caraibeenne Crepe
Website: http://alafoliecafe.com/
Address: 516 Española Way, Miami Beach, FL 33139
Phone:(305) 538-4484
Hours: Monday-Sunday 9AM-12AM